Susan Glodstein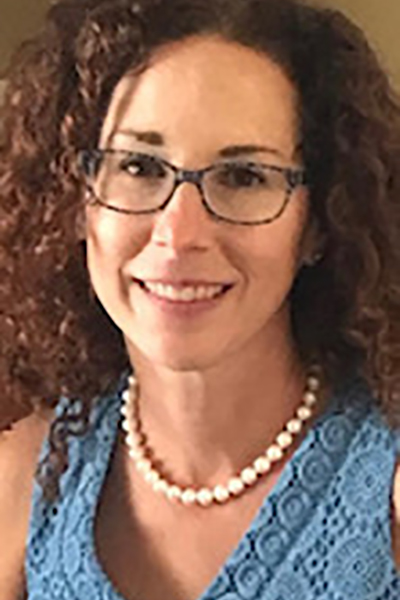 Susan Glodstein
D.N.P., RN, P.M.H.N.P.-B.C., P.M.H.C.N.S.-B.C.
Clinical Assistant Professor
---
School: School of Nursing
Contact:
Office Phone:
202-994-0796
1919 Pennsylvania Avenue, 500
Washington DC 20052
Susan L. Glodstein, DNP, RN, PMHNP-BC, PMHCNS-BC, has been a psychiatric nurse for over 30 years and a nurse practitioner for 24 years. Her primary research interest is related to suicide prevention, however, she is passionate about educating professionals and the public on mental wellness and using non-stigmatizing language when addressing mental health issues.
In her private practice, Dr. Glodstein partners with patients over the age of 18 to make a plan for improved mental and physical wellbeing. Prior to GW Dr. Glodstein was program director of the psychiatric-mental health nurse practitioner program at Stony Brook University, SUNY. Her other teaching experiences were with undergraduate nursing students in a traditional bachelor's program and RNs obtaining their bachelor's degree.
Some of her activities outside of teaching include mentoring, serving on campus-wide committees to promote mental health, serving on the faculty senate and being a statewide senator, directing continuing professional development, and co-chairing an international professional organization's annual conference.
---
Case Western Reserve University - Doctor of Nursing Practice (2018)
Columbia University - Master of Science (1993)
Rutgers the State University - Bachelor of Science (1987)
Awarded 1st place ISPN 2021 Education/Teaching Pedagogy Poster at annual conference
Glodstein S. (2020) Attitudes: Toward Suicide Examining Qualitative Data. Journal of Psychosocial Nursing. Feature article. March 2021, 59(3).

Glodstein S. (2020). What Camp Nurses (and All Nurses) Can Do for Support During the COVID-19 Camp Season. CompassPoint official journal of the Association of Camp Nurses. Summer, 30(3), 8-9.

Glodstein SL, DiMarco M., Painter S, Ramos-Marcuse, F. (2018). Advanced practice registered nurses attitudes toward suicide in the 15‐ to 24‐year‐old population. Perspectives in Psychiatric Care, 1-7. https://doi.org/10.1111/ppc.12272

Glodstein S. (2018). Suicide Prevention in the Camping Community: An update for the 2018 season. CompassPoint official journal of the Association of Camp Nurses. Spring, 28(1), 5-6.

Glodstein, S.(2015). Mental Health Nurses. In D. Kantor & Z.  Suzan, (Eds.).  Issues of Cancer Survivorship, (pp. 195-201). New York, New York:Wolters-Kluwer.

Glodstein S. (2015). Suicide Prevention and Education in the Camping Community. CompassPoint, official journal of the Association of Camp Nurses. December, 25(4), 7-8.

Donahue N and Glodstein S.(2013).  Mentoring the Needs of Nontraditional Students.Teaching and Learning in Nursing. 8(1), 2-3.

Bai Xin1, Duncan Robert O.2, Horowitz Beverly P.3, Graffeo John M.4, Glodstein Susan L.5, Lavin Joanne6   (2012). The Added Value of 3D Simulations in Healthcare Education. ,International Journal of Nursing Education,  4( 2), 67-72.,Print ISSN : 0974-9349. Online ISSN : 0974-9357.

Glodstein D, Glodstein S, & Fornaro J. (2010). Fraud Trauma Syndrome: The Victims of the Bernard Madoff Scandal. Journal of Forensic Studies in Accounting and Business.Summer ( 2) 1, 1-9.

Ramos F & Glodstein S. (1996). Documentation. In S. Lego (Ed.), Psychiatric Nursing A Comprehensive Reference, (pp. 487-491). New York, NY: Lippincott.
Achiever
Communication
Input
Intellection
Learner