Laurie Posey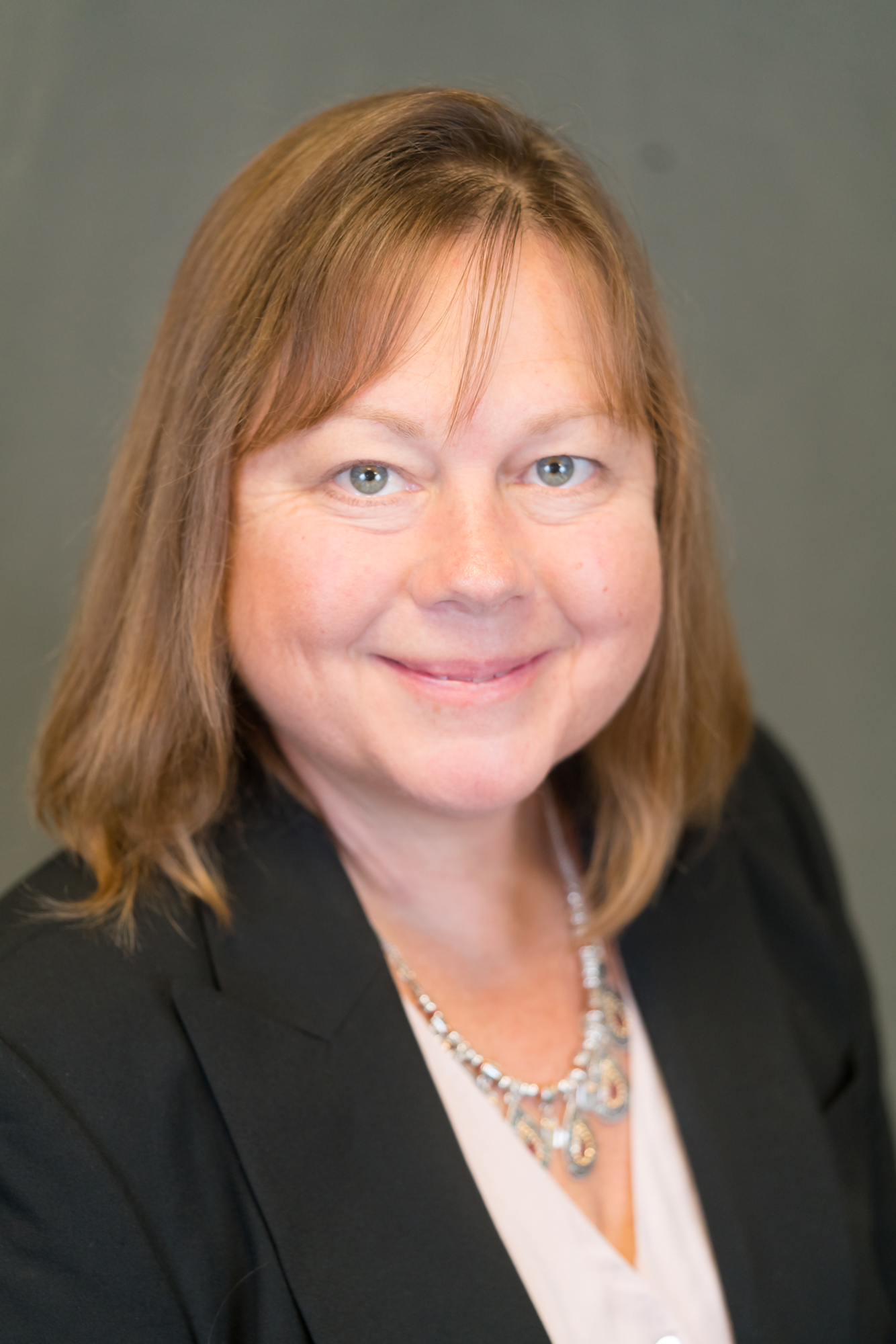 Laurie Posey
Ed.D.
Associate Professor (Tenured)
---
Department: Community of Policy, Populations and Systems
Contact:
Office Phone:
(202) 994-9313
1919 Pennsylvania Ave. NW, Suite 500
Washington DC 20006
Laurie Posey, EdD, associate professor (tenured), specializes in curriculum design, online and blended learning, program evaluation and the use of technology to support all aspects of health professional education. Her research and scholarship focus on eLearning best practices, active- and authentic learning strategies, collaborative learning, continuous quality improvement, virtual simulation, and telehealth-enabled education.
Dr. Posey is an accomplished instructional designer with 30 years of experience designing and developing curricula and eLearning programs for academia, government, and industry. She teaches in the areas of Education and Instructional Design, Teaching with Technology, Knowledge Management, and Health Information Technology. As the former Director of Instructional Design for the School of Nursing, she supported faculty in the use of innovative pedagogical approaches to online teaching. She has led the design and development of several grant-funded eLearning programs including Nurses on the Frontline: Preparing for Emergencies and Disasters; the Graduate School Bootcamp; the Geriatric and Palliative Care Curriculum; and Interprofessional Care of People with Multiple Chronic Conditions.
Prior to coming to GW, she served as Deputy Director for the Robert Wood Johnson Foundation's Partnerships for Training program, which used distance education to educate Nurse Practitioners, Physician Assistants and Certified Nurse Midwives in underserved communities.  
---
Outstanding Electronic Poster Award — The National Organization of Nurse Practitioner Faculties (2011)

Awarded at 2011 NONPF Annual Conference for Graduate School Boot Camp: eLearning to Transition Students to Doctoral Study

Friend of Nursing Award — Sigma Theta Tau International Honor Society of Nursing (2012)

Awarded in recognition of time, money and resources dedicated to improving the nursing profession at the local level

Educational Technology Award — Sigma Theta Tau International (2013)

Awarded for The Graduate School Bootcamp
Program Developers: Pintz, C., Posey, L., Lyons, L. & Hannah, K.

Best in Track Presentation: Student Support — The Online Learning Consortium (2015)

Awarded for Online Master's Students' Perceptions of Institutional Supports and Resources
Presenters: Milman, N., Posey, L. & Pintz, C.
Dr. Posey is currently supporting The Child Nurse Practice Development Initiative (CNPDI) within the Department of Pediatrics and Child Health at the University of Cape Town to transition Post-Graduate Diplomas in Child Nursing and Critical Care Child to a blended-learning format. She is also the Director of Instructional Design for Nurse Practitioner Technology Enhanced Community Health (NP-TECH) program which is preparing NP students to utilize digital technologies to address social determinants of health and improve care for people living in rural and urban underserved communities. She was the Principle Investigator for two grant-funded studies investigating the use of online and telehealth technologies to provide distance learners with opportunities for real-time, authentic practice and assessment through virtual Standardized Patient (SP) encounters.The first study funded through GW's Cross Disciplinary Research Fund developed and pilot tested a platform to support virtual standardized patient (SP) simulations. Virtual Standardized Patient Portal that wiintegrate an open-source Electronic Health Record (EHR) into the Adobe Connect web-conferencing platform.The second study funded by the National Council of State Boards of Nursing's Center for Regulatory Excellence compared the educational outcomes of face-to-face and telehealth-enabled SP encounters.
Posey, L. and Lyons, L. (2010). The instructional design of online collaborative learning. In Collaborative Learning: Methodology, Types of Interactions and Techniques. Hauppauge, NT: Nova Science Publishers, Inc.
Pintz, C & Posey, L (2013). Preparing students for graduate study: An eLearning approach. Nurse Education Today, 33(7), 734-738.
Posey, L. (2013). Best practices in blended learning: snapshots from a hybrid bachelor of science in nursing (BSN) program. In Jan Herrington et al. (Eds.), Proceedings of World Conference on Educational Multimedia, Hypermedia and Telecommunications 2013 (pp. 350-355). Chesapeake, VA: AACE. Retrieved March 25, 2014 from http://www.editlib.org/p/111979
Posey, L., Davis, S., Sheinglold, B. and Briggs, L. (2014). Communities of inquiry in online nurse practitioner education. The Journal for Nurse Practitioners 10 (10), pp. 77-86.
Posey, L. & Pintz, C. (2014) Easing students' transition to online graduate education. Distance Learning, 11 (1), 63-66. (Invited Paper)
Posey, L., Plack, M., Snyder, R., Feur, M., Dinneen, P. and Wiss, A. (2015). Developing a pathway for an institution wide e-portfolio program. International Journal of ePortfolio. 5(1), 75-92.
Milman, N., Posey, L., Pintz, C. & Zhou, P. (2015). Online master's students' perceptions of institutional supports and resources: Initial survey results. Online Learning Journal, 19(4).
Posey, L. & Egerton, E. (2016). Design with evaluation in mind: Assuring quality in a newly blended nursing program. Journal of Nursing Education and Practice, 6(1), 9-15.
Posey, L. & Pintz, C. (2016). Transitioning a bachelor of science in nursing program to blended learning: Successes, challenges & outcomes. Nursing Education in Practice.
Posey, L. & Lyons, L. (2017). Harnessing technology: Enhancing learning in the clinic and the classroom. In Plack, M. and Driscoll, M. Teaching and Learning in Physical Therapy: From Classroom to Clinic (2nd Edition). Thorofare, NJ: Slack, Inc.
Lunsford, B. & Posey, L. (2017): Geriatric education utilizing a palliative care framework, Gerontology & Geriatrics Education, DOI: 10.1080/02701960.2017.1285293.
Wiss, A.C., DeLoia, J.A., Posey, L., Waight, N., Friedman, L. (2018). Faculty development for online learning using a cognitive apprenticeship model. International Journal on Innovations in Online Education, 2(1).
Posey, L., Pintz, C., Zhou, P., Lewis, K., Slaven-Lee, P. & Chen, C. (2018). Comparing nurse practitioner student diagnostic reasoning outcomes in telehealth and face-to-face standardized patient encounters. Journal of Nursing Regulation, 9, (3) 1-9.
Bryant, T., & Posey, L. (2019). Evaluating transfer of continuing education to nursing practice. The Journal of Continuing Education in Nursing, 50(8), 375–380. https://doi.org/10.3928/00220124-20190717-09
Posey, L., Pintz, C., Zhou, Q., Lewis, K., & Slaven-Lee, P. (2020). Nurse practitioner student perceptions of face-to-face and telehealth standardized patient simulations. Journal of Nursing Regulation, 10(4), 37–44. https://doi.org/10.1016/S2155-8256(20)30012-0
Napolitano, M., Lynch, S., Mavredes, M., Shambon, B., & Posey, L. (2020). Evaluating an interactive digital intervention for college weight gain prevention. Journal of Nutrition Education and Behavior. https://doi.org/10.1016/j.jneb.2020.04.007
Napolitano, M., Lynch, S., Mavredes, M., Shambon, B., & Posey, L. (in press). Formative work to design a digital learning self-assessment and feedback tool to prevent weight gain among college students. Digital Health. Accepted 11/18/2020.
Fischler School of Education and Human Services, Nova Southeastern University – Doctor of Education in Instructional Technology and Distance Education (2007)
The University of Maryland, Baltimore County – Master of Arts in Instructional Systems Development (1992)
Newhouse School of Public Communications, Syracuse University – Bachelor of Arts in Producing for the Electronic Media (1982)
Educational Research
Health Care Simulation
Informatics
Quality Improvement
Telemedicine
Adaptability
Strategic
Includer
Ideation
Relator