Mary Jean Schumann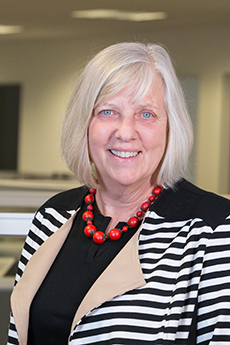 Mary Jean Schumann
D.N.P., M.B.A., RN, CPNP-PC, FAAN
Associate Professor
---
Contact:
Office Phone:
(202) 994-3484
1919 Pennsylvania Ave. NW, Suite 500
Washington DC 20006
Mary Jean Schumann is an associate professor in the Policy, Populations and Systems Community and a core faculty member of the GW Nursing Center for Health Policy and Media Engagement. She previously served at The American Nurses Association from 2001-2010, first as the Director, Nursing Practice and Policy, and more recently as the Chief Programs Officer. As Chief Programs Officer, she had oversight for the work of Government Affairs, Practice and Policy, Occupational and Environmental Health, Ethics and Human Rights, Continuing Education, the National Center for Nursing Quality, and the National Database of Nursing Quality Indicators. Dr. Schumann has served in other leadership roles as Executive Director of the national Pediatric Nurses Certification Board and the National Organization for Adolescent Pregnancy, Parenting and Prevention.
Dr. Schumann also consults on issues relative to nurses and health care policy, advanced practice nursing, quality and patient engagement, quality measurement, including pediatric pain and pediatric issues. Prior to moving to the DC Metropolitan area, Ms. Schumann managed Eastern Michigan University's (EMU) college health center, directed all nursing services for a small community hospital, and served as a nurse manager for the University of Michigan Medical Center in Ambulatory Care Administration.
Dr. Schumann has taught pediatrics at the University of Wisconsin (UW-Madison) and at EMU. She started her career at the UW-Madison as a staff nurse for both a cardiovascular surgical ICU and a pediatric unit. She is a nationally certified pediatric nurse practitioner. Ms. Schumann maintained a clinical practice until 2006 as a hospice nurse in addition to her regular duties. Dr. Schumann co-authored a 2008 book with Dr. Margretta Styles, Kathi White and Carol Bickford, called Specialization and Credentialing in Nursing Revisited.
---
Wiersma, G., Cox, C.W., Schumann, M.J., McNelis, A., & Maring, J. (2021). Faculty perceptions in facilitating success for accelerated BSN student veterans. Nursing Education Perspectives, 42(3), 165-167. https://doi.org/10.1097/01.NEP.0000000000000673
Schumann, M. J., McCausland, Maureen (Nov 2013) The Potential Impact of Health Care Reform on Nurse Staffing Structures. AONE Voice of Nursing Leadership (Article)
Schumann, M.J. (2013) Book Chapter: Policy Implications for APRN Quality and Safety, in Turning Health Policy into Practice: Implications for Advanced Practice Registered Nurses, editors K. A. Goudreau and M. Smolenski, Springer.
Sofaer, S. and Schumann, M.J. (March 2013) Fostering successful patient and family engagement: Nursing's critical role (white paper). Nursing Alliance for Quality Care. Grant co- principal investigator and expert panel member.
Schumann, M.J., Delack, S, Wyatt, J. (May 2012) "Partnerships in Unlikely Settings—Children's Hospital Aligns with School Nurses: What Is the Need?" NASN School Nurse.
Schumann, M.J. (2012) Book Chapter: Policy implications driving national quality and safety initiatives in quality and safety in Nursing: A competency approach to improving outcomes. Editors G. Sherwood and J. Barnsteiner, Wiley-Blackwell.
Schumann, M. J., (Feb 2012). How can nurses be best utilized in ACOs? Accountable Care News. Health Policy Publishing, LLC
Dunton, N., Gonnerman, D., Montalvo, I., and M. J. Schumann, (January 2011). "Incorporating Nursing Quality Indicators in Public Reporting and Value-based Purchasing Initiatives" American Nurse Today.
Paget, L., Han, P., Nedza, S., Kurtz, P., Racine, E., Russell, S., Santa, J., Schumann M. J., Simha, J., and I. Von Kohorn, (June, 2011) "Patient-Clinician Communication: Basic Principles and Expectations", Institute of Medicine of the National Academies.
Johns Hopkins University, Doctorate of Nursing Practice
University of Minnesota, Master's in Business Administration
University of Wisconsin, Master's in Nursing-Pediatrics
University of Wisconsin, Bachelor's of Science in Nursing
Ambulatory Care
Childhood Developmental
Health Care Quality and Safety
Health Care Workforce
Health Policy
Infant Health
Maternal / Child Health
Nurse Executives
Patient Safety
Pediatrics
Quality Improvement
School / College Health Center
Achiever
Self-Assurance
Individualization
Futuristic
Learner