Tony Roberson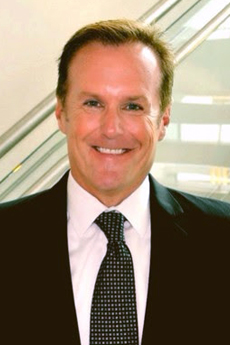 Tony Roberson
Ph.D., PMHNP-BC, RN, FAANP
Associate Professor
---
Department: Community of Acute and Chronic Care
Contact:
Anthony (Tony) James Roberson has over 17 years of experience in academia, holding appointments as an administrator, educator, researcher, and clinician. His previous experience includes positions at the Western Carolina University School of Nursing, University of Miami School of Nursing & Health Studies, University of Alabama Capstone College of Nursing, and the University of Alabama at Birmingham School of Nursing. He has authored numerous publications and presented at national and international conferences in the area of his research and clinical expertise, adolescent psychiatric mental health. Dr. Roberson has been intimately involved in the creation, implementation, and leadership of PMHNP programs at various universities. He has a solid history of collaboration with the Veterans Administration, particularly in meeting the psychiatric mental health needs of those veterans who reside in rural areas. In addition, he has extensive clinical and research expertise within the juvenile justice system. Dr. Roberson is a Fellow of the American Association of Nurse Practitioners. Dr. Roberson earned a Ph.D. from the University of North Carolina at Chapel Hill School of Nursing, an M.S.N. at the University of South Florida College of Nursing and an A.D.N. at St. Petersburg College, St, Petersburg, Florida. He also holds an M.S. in counseling psychology from Troy University, and a bachelor's degree in piano performance from the University of Alabama.
---
Fellow of the American Association of Nurse Practitioners (2017)
Society of Luther Christman Fellows (2016)
Dissertation
Roberson AJ (2007). The Experiences of Adolescents Consenting to Psychiatric Mental  Health Treatment. University of North Carolina at Chapel Hill, School of Nursing, Chapel Hill, NC 2007 Aug.
Peer-reviewed Journals
Washington, CE & Roberson, AJ (2019). Adolescent Self-Management as a Protective Factor Related to Mother's Mental Disorder. Accepted for publication. Western Journal of Nursing Research.  
Mays, L., Sanko, JS, Roberson, AJ, & Salani, D (2017). Do you hear what I hear? Utilizing simulation strategies to promote sensitivity and empathy in undergraduate nursing students. Published abstract. Journal of the Society for Simulation in Healthcare, 11 (6).   
Johnson D, & Roberson, AJ (2013). The evaluation of the relaxation training and sleep hygiene education for insomnia of depressed patients. Clinical Scholars Review, 6 (1).
Roberson, AJ & Kjervik, DK (2012). Adolescents' perceptions of their consent to mental health treatment. Nursing Research and Practice, February 2012 (12).
Troup, KA & Roberson, AJ (2011). A 10-year-old with anxiety and history of asthma. Pediatric Nursing, 37(3), 133-135.
Muirhead, L & Roberson, AJ, Secrest, J. (2011). Utilization of foot care services among homeless adults: Implications for advanced practice nursing. Journal of the American Academy of Nurse Practitioners, 23, 209-215.
Vance, DE & Roberson, AJ (2010). Helping patients remember: How to use the spaced-retrieval method in practice. Advances for Occupational Therapy Practitioners, (26)23.
Vance, DE, Roberson, AJ, McGuiness, T, & Fazeli, PL (2010). How neuroplasticity and cognitive reserve protect cognitive functioning. Journal of Psychosocial Nursing and Mental Health Services, 48(4).
Christian, B, Pearce, PF, Roberson, AJ, Rothwell, E (2010). It's a small, small world: Data collection strategies for research with children and adolescents. Journal of Pediatric Nursing, 25(3), 202-214.
Roberson, AJ (2008). Clinical problem: Ten-year old with irritability and temper tantrums. Pediatric Nursing Journal, 34(5), 426-427.
Roberson, AJ & Kjervik, DK (2008). Therapeutic jurisprudence: A theoretical model for research with adolescent psychiatric mental health populations. Journal of Nursing Law, 12(1), 54-59.
Roberson, AJ (2007). Adolescent informed consent: Ethics, law and theory to guide policy and nursing research. Journal of Nursing Law, 11(4), 191-196.
Book Chapters
Roberson, AJ (2012). Encyclopedia of Adolescence. Poverty and Adolescents. Authored the section on Poverty, Adolescence, and Mental Health. Springer: New York.
Invited Contributor: (2010). Psychiatric Nursing, Child and Adolescent Psychiatric Nursing Chapter. 6th Ed. Lawrence Scahill, Maryellen Pachler.
The University of North Carolina – Doctor of Philosophy in Nursing Science (2007)
The University of South Florida – Master of Science in Nursing, PMHNP (2002)
Saint Petersburg College – Associate of Science in Nursing (1999)
Troy State University – Master of Science in Counseling and Psychology (1991)
The University of Alabama – Bachelor of Arts in Piano (1985)
Anxiety and Depression
Childhood Developmental
Mental Health
Substance Abuse and Addictions
Telemedicine
Veteran / Military Health
Ideation
Learner
Restorative
Responsibility
Intellection