Helen Brown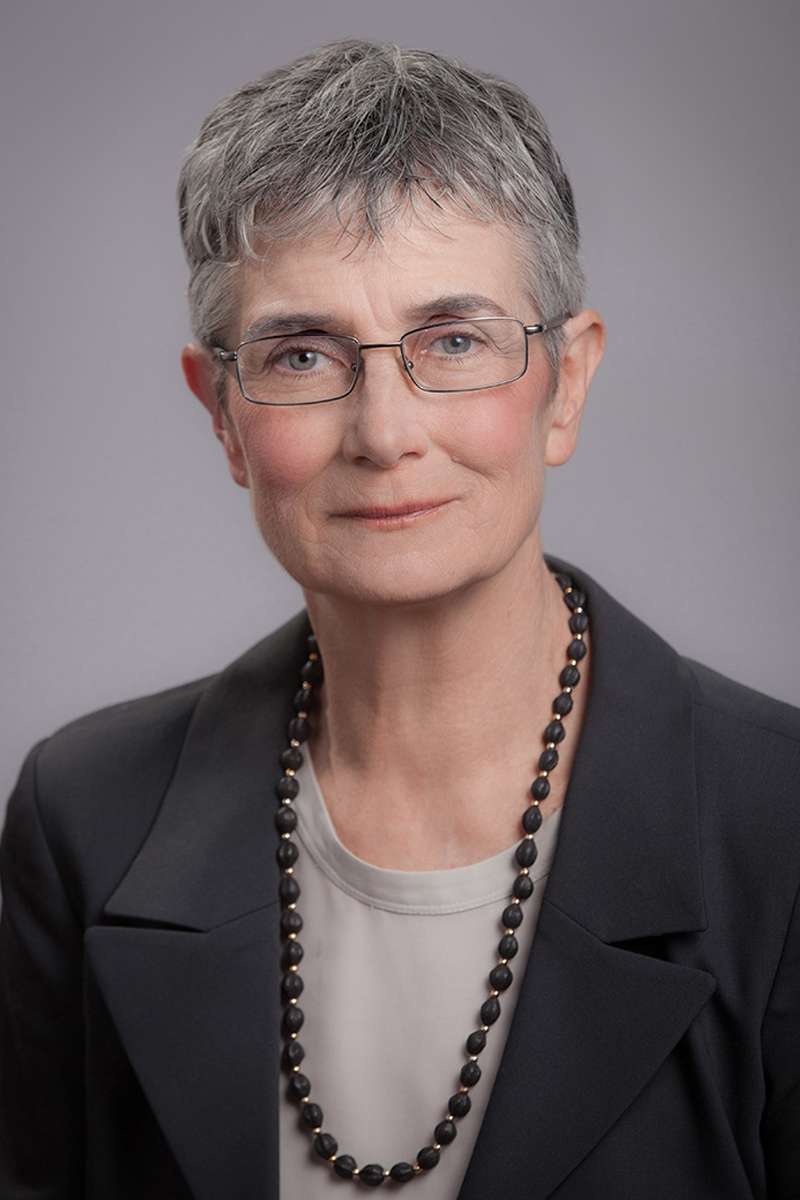 Helen Brown
M.S., A.C.N.P-B.C., FNP-BC, F.A.A.N.P.
Adjunct Clinical Instructor
---
Department: Community of Acute and Chronic Care
Contact:
Helen Ferguson Brown, MS, ACNP-BC, FNP-BC, FAANP, joins GW Nursing this fall as an adjunct clinical instructor teaching courses in the adult-gerontology acute care nurse practitioner (AGACNP) curriculum. Ms. Brown is an acute care nurse practitioner with 20 years of experience in the Emergency Department at Anne Arundel Medical Center in Annapolis, Md.  Her clinical practice exemplifies quality patient care with a focus on improving patient outcomes and patient satisfaction in the adult and pediatric population in the emergency department.  She has been teaching graduate AGACNP students for 13 years and has been recognized by her colleagues for her excellence in education regionally and nationally.  She has been the recipient of the American Association of Critical Care Nurses Circle of Excellence Award and Georgetown University Excellence in Education Award.
---
Kesten, K., Brown, H. & Meeker, M.  (2015). Assessment of APRN student competency using simulation: a pilot study. Nursing Education Perspectives, 36 (5) 332-334.  DOI: 10.5480/15-1649
Brown, H. (2014).  Synopsis and Review of the American College of Cardiology Foundation/American Heart Association 2013 ST-Elevation Myocardial Infarction Guidelines.  Advanced Critical Care, 25 (2), 1142-146.
Brown, H. & Kelso, L. (2014).  Abdominal pain:  an approach to a challenging diagnosis.  Advanced Critical Care, 25 (3), 266-278.
Briggs, L, Brown, H.,  Heath, J, Kesten, K, &. (2006). Certification: A benchmark for critical care nursing excellence. Critical Care Nurse, 26 (6), 47 – 53.
Brown, H.  (2016) Case 46: Myxedema Coma, in Burns, S. and Delgado, S. Cases in Diagnostic Reasoning: Acute and Critical Care Nurse Practitioner, McGraw-Hill Publishers.
Brown, H. & Briggs, L. (2015) Chapter 17: Hypertensive Emergencies, in Anderson, K. The Advanced Practice Nurse Cardiovascular Clinician, Springer Publishers
Brown, H. & Briggs, L. (2015) Chapter 21: Aortic Dissection, in Anderson, K. The Advanced Practice Nurse Cardiovascular Clinician, Springer Publishers
Brown, H. & Briggs, L. (2015) Chapter 23: Syncope, in Anderson, K. The Advanced Practice Nurse Cardiovascular Clinician, Springer Publishers
Kesten, K. Brown, H., Hurst, S. Briggs, L. (2009) Chapter 12: Simulation in Acute Care Advanced Practice Nursing, in Nehring,W.  and Lashley, F. High-Fidelity Patient Simulation in Nursing Education, Jones and Bartlett Publishers
Georgetown University – Post Master Certificate, Family Nurse Practitioner (1998)
Georgetown University – Master of Science, Acute Care Nurse Practitioner (1997)
Gwynedd Mercy College – Bachelor of Science in Nursing (1976)
Fitzgerald Mercy – Diploma, Nursing (1972)